Meet the Chiro-Health Chiropractic Care Center Team
Office Staff
Rhonda Kuhlow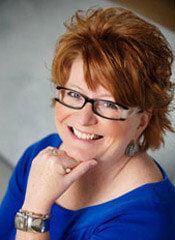 "It is my goal to approach each and every day with a positive attitude full of love and gratitude for each and every one of the patients we are blessed to care for." I grew up in a very large family in the great outdoors of Idaho. We were raised with a strong faith and a healthy lifestyle using many natural approaches to maintaining our health. Life took me from Idaho to Texas and then brought us here to Wisconsin where we chose Plymouth, to put down our roots. 28 years later I still love the "everyone knows everyone" vibe in this beautiful little community.
My amazing husband and I live just west of Plymouth, carrying on the traditional country living of our roots. Our 2 daughters and 4 grandchildren live locally and all are under Chiropractic care. I love being right where I am. My family is my happiest place however working with our team here at Chiro-Health is my passion.
Before teaming up with Dr. Cindy, I worked in the nursing field. It broke my heart to watch people struggle with their health knowing there was a better way to return to a healthy balanced state of living and achieve their long term goals. Chiropractic is a life changer for all ages. I love seeing the miracles that happen here on a daily basis. From health being restored, babies turning in the womb, to healthy children with minimal childhood sickness. Every miracle is a blessing for each of us..
Patients walk through our doors from all avenues of life and we get to "love them up" with compassion, laughter and giggles sprinkled through our day.
It's not work here, it's our passion. Its' what we do , it's who we are, it's our ripple of love!!

Sharon Zwerg
Born and raised in Sheboygan County and now a resident in Plymouth for many years. Married for over 30 years and blessed with "bonus" children and grandchildren. My husband Larry is recently retired, lending us the flexibility of more play time together. I also enjoy spending time with my family, reading, organizing and my new discovery of "just being". Through life's curve balls, I have come to realize the importance of appreciating life's precious moments.
My story began in the early 80's, strictly an acute chiropractic patient for back pain. I never really understood the importance of regular chiropractic care until I found Chiro-Health. No one educates like the docs in our office! Chiropractic is so much more than just bones, it's about your whole being! With regular chiropractic care, dietary changes and exercise, I now feel better than I have in decades. It's now my privilege to help others discover their wellness.
I've been part of the Chiro-Health family since 2001. It's a safe haven for many, a place where you know you're heard and where the echoes of laughter leave you smiling. I love what I do and it's a blessing to serve others and be part of their journey.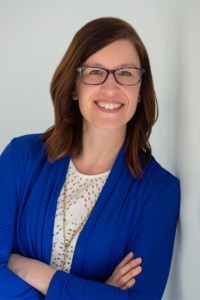 Pam Thielman
I have been a Chiro-Health patient for almost 15 years, and from the moment I stepped through the door, I was impacted in an amazingly positive way. My family has benefited from chiropractic care during many stages of life, including pregnancy and childbirth, early childhood and beyond.
Everyone on the Chiro-Health team has taught me so much about living a healthy lifestyle, and I am honored to be able to pay that forward as a Chiropractic Technician and Design and Marketing Specialist.
My husband and myself have lived in Plymouth for about 15 years, and we have 2 young kids who keep us busy on outdoor adventures. I also love to read and enjoy an active lifestyle during my free time.

Maggie DeMars
Maggie grew up in Armstrong, Wisconsin. She's proud to be a part of a community where people work hard and lift each other up. She enjoys being part of a group of individuals who share humor and make the best of their day – so it's no wonder she was drawn to the Chiro-Health team!

Maggie has a B.S. in Fitness Management and is a Certified Yoga Instructor for youth and adults. She was drawn to the chiropractic world as result of chronic inflammation and pain from sports as well as chronic fatigue for many years.
So it's been a journey of practicing strategies in changing nutrition, mindset and therapies to get her body and energy back in balance.
Maggie has been married to her husband Jason for 15 years. They have 3 children and 2 grandchildren. She enjoys teaching yoga to youth, spending time with her family, trips with her girlfriends and brewery stops with her husband.
Our Practice Team

We are proud of our fantastic "Chiro-Team!" We continue to strive to serve you better each day and help you reach your highest potential! Contact us today to learn how we can help you!

Chiro-Health Chiropractic Care Center Team | (920) 893-2345