Be the Change
B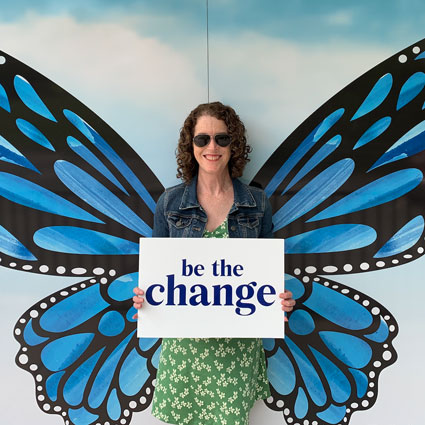 e the Change – our theme for 2023 – can have many different meanings for everyone. For us here at Chiro-Health, it is all about inspiring our families to better health.
The butterfly symbolizes change and growth, and can have many different meanings for everyone, including emotional, spiritual and physical change. We are so excited to share this piece of artwork with the community – our hope is that this butterfly will be a reminder that small changes can lead to significant transformations.
Our bodies have an amazing innate ability to grow, heal and adapt optimally if we put in what we'd like to get out. Whether that's drinking more water, adding steps to your day, eating fruits and vegetables or prioritizing sleep – no matter what it is, these small actions taken day after day will compound over time. When we trust the process of what our healthy habits can do for us, add in a little time, patience and dedication – we start to see change happen.
Our entire team is here to support you during the entire process – from taking that first step to helping find the tools you need to keep going.
Together we can be the change.
---
Be the Change | (920) 893-2345